Local Golf
There are over 20 golf courses on Mallorca and the nearest to Magaluf and Palma Nova are at Poniente Golf, Santa Ponsa I, Bendinat and Andratx. The furthest of those four is only about a 30 minute drive away.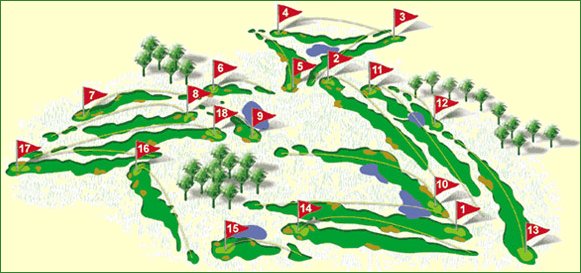 Poniente Golf is one of Mallorca's oldest courses, the John Harris course was opened in 1978 and is a well designed course that even the best of players find it hard to beat at times, but it remains a tough but fair course.
The views from the 8th, and 16th holes are exhilarating and make you appreciate the beauty of this course, and it is hard to believe that you are only minutes away from the hustle and bustle of the thriving resort of Magalluf.
The 10th hole is probably one of the best golf holes in Mallorca. Stroke index 1, it does not appear that hard, but out of bounds on the right and a lot of water to negotiate make it a great hole to achieve your par on.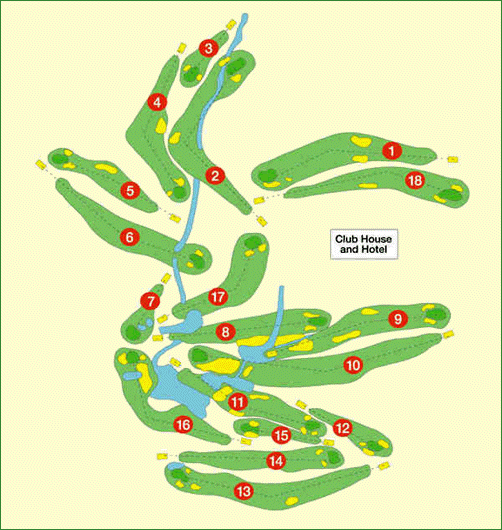 Santa Ponsa Golf I is one of the Championship Mallorca golf courses, it played host to the Balearic Open when it was part of the European PGA Tour schedule on six occasions between 1988 and 1998. Severiano Ballesteros won the Open twice at the Santa Ponsa golf course.
It is a very demanding course with wide, but sloping, fairways. Water comes into play on five of the holes and the 590 metre 10th is one of the longest holes in Europe.
The long dog-leg 16th seems never ending as you encounter one hazard after another but a good round at Santa Ponsa is a rewarding feeling.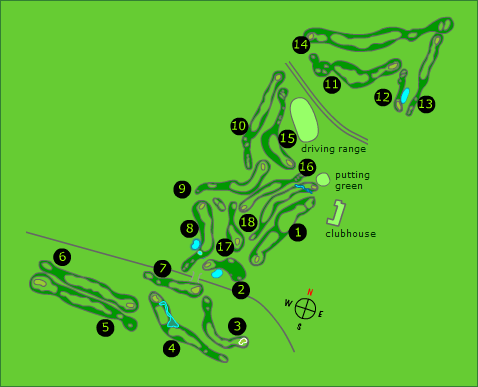 The original Bendinat 9-hole course, designed by Martin Hawtree, opened in 1986. The second nine holes were added in 1996.
The views over the Bay of Palma from the course are spectacular to say the least and the flora and wildlife around the course are a joy to see. And following an agreement with the Audubon ecological group in New York, the Bendinat Golf Club has created its own special nature reserve and is one of only 15 golf courses in Europe to take this step.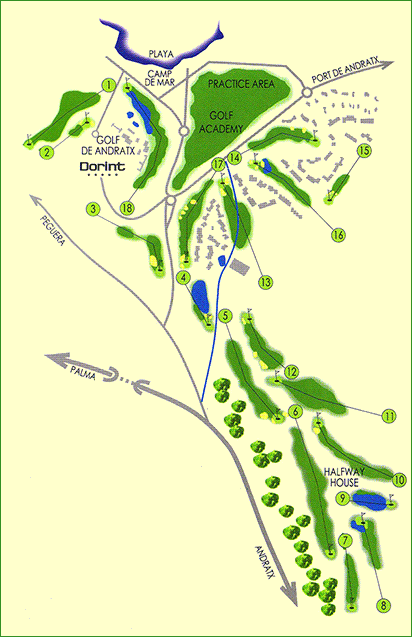 The Andratx golf course at Camp de Mar was opened in 2000. Magnificently laid out, its design is credited to the Gleneagles Golf Development.
It is a long course but is well maintained and exceptionally well run.
There are more than 60 bunkers on the course and them, along with the seven lakes and tricky narrow fairways add to the severity of a beautiful, if not challenging golf course. Good and accurate driving has never been more of a requisite than it is at Golf de Andratx.
If you want to pre-book green fees at any Mallorca course before you come on holiday then get in touch with Mallorca Golf Connection, they will sort everything out for you.


This website was launched on 1 December 1999

www.santa-ponsa.com ©

Visit our sister sites:
Alcudia | Calas de Mallorca | Cala Bona | Cala Millor | Cala d'Or | Magalluf & Palma Nova |